We're Your Best Choice for Tree Services
Backed by Over 25 Years of Experience
Certified & Insured to Get the Job Done
The Right Tools Used for the Utmost Results
Free & Detailed Quotes Provided
100% Guaranteed Satisfaction
FOR 24/7 EMERGENCY SERVICE. CALL US IMMEDIATELY.
What Our Customers Say About Us
Real Reviews From Real Customers

50+ Reviews

4/02/2022
Reliable, fast and on time
George Salinas Tree Service crew made my family happy. The service was prompt and the job was completed faster than I imagined.

3/19/2022
Great Service
Excellent and professional people. They were a pleasure to have around. The crew was always keeping me updated as to their progress.

3/01/2022
Very Professional
They had the tree removed the same day the tree fell. They did such a good job, we hired them to remove other dead trees.
Certified Truckee Tree Service Experts
Serving Truckee County with Over 25 Years of Combined Experience
George Salinas Tree Service is a family-owned tree service with over 25-years of experience caring for the natural landscape of communities in Nevada City and North California County. Our goal is to provide exceptional tree services to all residential and commercial clients looking to maintain or improve the natural surroundings of their homes and businesses.
How Can We Enhance Your Property
George Salinas Tree Service in Truckee
. Call Us Today For All Your Tree Service Needs.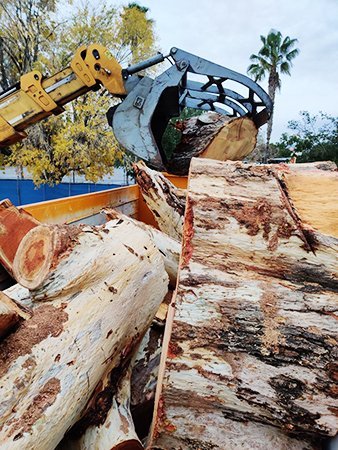 Your Certified Truckee Tree Experts!
Dedicated to Providing Our Customers with Exceptional Services
Certified Arborists
A Certified Arborist in Truckee is a dedicated professional that has many years of experience and formal training. We guarantee that all of our projects are managed by a Certified Arborist Truckee for your protection and peace of mind.
Safest Tree Removal Truckee Methods
We always use the SAFEST tree removal Truckee methods for your property's safety, to ensure efficiency, and to promote safety! We strive to save every tree we can, but sometimes tree removal is necessary.
Expert Tree Service Business
We are a local family-owned and operated tree service and tree care company in Truckee, CA. We give you the promise of our hard work, dedication, and decades of expert experience.
Happiness Guaranteed
We provide professional and affordable tree care company for our clients. We'd love the opportunity to work with you and show why our exceptional service sets us apart from the rest.
Tree Care Truckee Tree Service
With more homeowners understanding the benefits of maintaining a healthy urban forest, the city of Truckee has been seeing an explosion in the demand for professional tree services. In a bid to ensure their trees are healthy, aesthetically appealing, and safe to the environment, commercial and residential property owners have been ordering services like tree trimming, tree pruning, arborist tree service, tree removal, emergency tree service, and more.
To create a one-stop shop for all tree services, Truckee Tree Service, a standout tree care company, has expanded its tree service catalog and invested in modern tree service tools.
With modern tools like bucket trucks, cranes, power cutting tools, and safety machines, Truckee Tree Service can handle the most complicated tree care procedures safely. Boasting a team with more than 25 years of field experience, Truckee Tree Service has been known to trim and prune trees over 200 feet tall and safely handle emergency tree removals for trees leaning over powerlines and houses.
Why You Should Work With Professional Tree Service Truckee Providers
Why Hire Professional Tree Care Providers
Decades of Experience 
It takes more than just cutting random branches to give an oak tree an aesthetically appealing shape with tree trimming. Before initiating the oak tree trimming procedure, one must determine which branches can be removed without negatively affecting the tree's health. Moreover, one must understand how to cut these branches correctly to avoid leaving the oak tree with unnecessary wounds.
Professional tree service companies have teams with years of formal training and field experience. Knowledge of the anatomy of different tree species allows professionals to improve trees without harming their health.
Safety 
Complicated tree maintenance procedures can easily cause extreme injuries and extreme property damage. However, working with Truckee tree cutting professionals cushions homeowners from both problems.
When a homeowner climbs up a 150-foot white pine without the right safety gear, the risk of falling and breaking bones – or worse, losing his life – is extremely high.
Tree pruning involves removing large branches from trees and bringing these limbs down. If the tree is too close to your house, DIY tree pruning could drop the large branches on your house, resulting in extreme damage.
Using modern tools like cranes to control the falling direction of cut branches, a professional Truckee tree pruning team ensures no harm comes to your home. Professionals also help you avoid the risk of injury.
You Save Money
If this is your first time handling DIY tree trimming, you may not have the necessary tools. This means you must invest a significant portion of your cash in these tools.
In the unfortunate event, you drop branches on your roof during DIY trimming, the resulting property damage could force you to spend thousands of dollars on repairs. If you suffer an injury during DIY tree trimming, the treatment costs can easily take thousands from your bank account.
Hiring a tree trimming Truckee team of professionals helps you avoid spending money on tree maintenance tools. Moreover, you avoid spending thousands on property repairs and hospital bills.
You Save Time 
Most property owners in Truckee are busy. With numerous tasks taking up space on their to-do list, commercial and residential property owners rarely have time to spend on time-consuming procedures like tree trimming, tree pruning, and tree removal.
Hiring tree cutting professionals in Truckee helps these homeowners save a lot of time. It allows them to focus on other important tasks.
Top Rated Tree Service Truckee
While our number one goal is to expand the lifespan of trees in Truckee, there reaches a point where the cons of keeping a tree around outweigh the pros. Examples of such cases include:
When the tree is dead or in the process of dying.
When your tree is blocking your property development project.
When the tree is irreparably damaged.
When a tree is outgrowing its allocated space.
When a tree is leaning dangerously.
When the tree's roots damage your concrete pavements and floors.
In these circumstances, our tree removal Truckee team helps homeowners safely bring down trees.
Putting a lot of focus on the tree's health and safety, tree pruning helps homeowners:
Remove diseased branches, keeping health problems from spreading throughout a tree.
Remove dead or dying branches, creating space for healthy branches to grow.
Remove branches that are threatening to fall. This helps homeowners avoid the risk of property damage and injuries.
Our team of professional tree pruners handles tree pruning Truckee on all types of trees. We make the most complicated tree pruning procedures safe.
Property owners in Truckee like their trees to have an aesthetically appealing look. The trees transfer their beauty to their landscapes, ensuring their properties are valued more.
When it comes to improving the aesthetic appeal of trees, tree trimming Truckee is the most effective procedure. Restoring a natural shape on the tree crown and designing the trees to complement other natural ornaments, tree trimming helps landscapes stand out positively.
Armed with years of experience and formal training, the team of professional trimmers at Truckee Tree Service can turn any tree into a beautiful landscape flower. Our team will make the trees on your landscape attractive and healthy at a very affordable price with expert tree trimming.
4

Emergency Tree Removal Truckee
When trees become safety concerns abruptly, emergency tree removal is the only way to save homeowners from extreme property damage. In the past 2.5 decades, we have been:
Handling emergency tree removal on a 24/7 basis. Whether your tree suffered a lightning strike that split it in half at 9 pm, 11 pm, midnight, or 4 am, our tree removal Truckee team will always be available to bring it down before it causes property damage.
Arriving at the emergency site in less than an hour.

 

We know that tree emergencies are time-sensitive. Suppose a storm breaks a tree and leaves it leaning dangerously over a powerline. In that case, it is usually just a matter of hours (sometimes minutes) before the tree lands on the powerlines and leaves the entire neighborhood in total darkness. We arrive at the emergency site in less than 60 minutes to avoid such a scenario.
Our emergency tree removal team uses advanced tools to safely handle the riskiest procedures.
Being living things, trees do suffer from health problems. Just as we see a doctor when we are sick, trees deserve to be seen by an arborist Truckee when they show signs of ill health.
The team of arborists at Truckee Tree Service will help you with the following:
Identify the health problems affecting your trees. 

Come up with an easy way to restore the trees' health. 

Help you keep diseases from jumping from one tree to the other. 

Save trees that appear they are on their way to dying. 

Save trees that appear to be on their way to dying. 

Our ISA (International Society of Arboriculture) certified arborists have encountered all types of diseases that affect trees in Truckee. Using their years of field experience, arborists can save trees from the most complicated diseases.