We're Your Best Choice for Tree Services
Backed by Over 25 Years of Experience
Certified & Insured to Get the Job Done
The Right Tools Used for the Utmost Results
Free & Detailed Quotes Provided
100% Guaranteed Satisfaction
FOR 24/7 EMERGENCY SERVICE. CALL US IMMEDIATELY.
What Our Customers Say About Us
Real Reviews From Real Customers

50+ Reviews

4/02/2022
Reliable, fast and on time
George Salinas Tree Service crew made my family happy. The service was prompt and the job was completed faster than I imagined.

3/19/2022
Great Service
Excellent and professional people. They were a pleasure to have around. The crew was always keeping me updated as to their progress.

3/01/2022
Very Professional
They had the tree removed the same day the tree fell. They did such a good job, we hired them to remove other dead trees.
Certified Grass Valley Tree Service Experts
Serving Grass Valley County with Over 25 Years of Combined Experience
George Salinas Tree Service is a family-owned tree service with over 25-years of experience caring for the natural landscape of communities in Nevada City and North California County. Our goal is to provide exceptional tree services to all residential and commercial clients looking to maintain or improve the natural surroundings of their homes and businesses.
How Can We Enhance Your Property
George Salinas Tree Service in Grass Valley
. Call Us Today For All Your Tree Service Needs.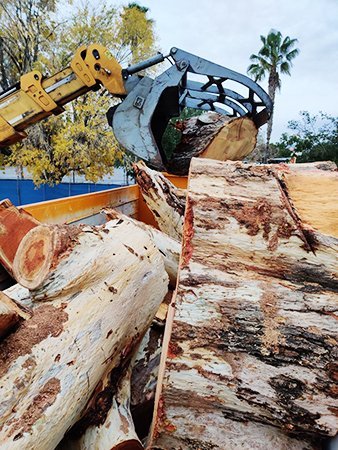 Your Certified Grass Valley Tree Experts!
Dedicated to Providing Our Customers with Exceptional Services
Certified Arborists
A Certified Arborist in Grass Valley is a dedicated professional that has many years of experience and formal training. We guarantee that all of our projects are managed by a Certified Arborist Grass Valley for your protection and peace of mind.
Safest Tree Removal Grass Valley Methods
We always use the SAFEST tree removal Grass Valley methods for your property's safety, to ensure efficiency, and to promote safety! We strive to save every tree we can, but sometimes tree removal is necessary.
Expert Tree Service Business
We are a local family owned and operated tree service and tree care company in Grass Valley, CA. We give you the promise of our hard work, dedication, and decades of expert experience.
Happiness Guaranteed
We provide professional and affordable tree care company for our clients. We'd love the opportunity to work with you and show why our exceptional service sets us apart from the rest.
Tree Care Grass Valley Tree Service
Broken branches are a common problem with trees in Grass Valley. What's more, it is not uncommon for trees to have dead/dying branches on their crowns. 
While the broken branches create a safety concern as they can easily detach from the tree and cause injuries or property damage, the dead or dying branches make the tree unappealing. Luckily for homeowners who would like to keep their trees safe and aesthetically appealing, tree pruning can help. 
At Grass Valley Tree Service, our team of specialized tree pruners handles tree pruning on all types of trees. Eliminating hazards from tree crowns, eliminating dying branches to create space for healthy limbs, and removing diseased branches, our team of tree cutting professionals ensures homeowners have the healthiest, safest, and most attractive trees.
Why You Should Work With Professional Tree Service in Grass Valley Providers
Why Should You Work with Professional Tree Pruners?
1. Years of Experience and Formal Training 
One thing most homeowners may not understand is that tree pruning involves much more than just removing random branches from the tree crown. Removing random branches carries various risks, including:
It can damage your tree's shape and appearance irreparably. 

It can leave your tree with unnecessary wounds. 

It can kill your tree. 
Hiring a team of professional tree pruners guarantees homeowners in Grass Valley the best results. To begin with, professional tree pruners have undergone formal training – this equips them with the knowledge they need to understand tree anatomy. 
What's more, professionals have handled tree pruning on thousands of trees. Using their decades of experience, tree cutting professionals in Grass Valley improve the appearance and safety of trees without harming their health. 
2. Property Safety 
In Grass Valley, a large number of homeowners have their trees standing next to utilities. When pruning a tree that's standing next to powerlines or your house, the risk of property damage is always high.
Luckily for homeowners who hire professional tree service providers, advanced safety gear is put into play. This reduces the risk of property damage. 
To give you an example, the team of tree pruners at Grass Valley Tree Service uses a bucket truck, ropes, and a crane to control the falling direction of branches during tree pruning. This ensures the branches do not land on house roofs or utility lines. 
3. You Avoid Injuries 
Most of the trees in Grass Valley are over 50 feet tall. Going up these trees without the right safety gear – which is something that DIY tree pruners often do – creates the risk of falling and suffering from extreme injuries. What's more, the sharp cutting tools often used by DIY tree pruners have been known to inflict deep, painful cuts that can take a long time to heal. 
Hiring a Grass Valley tree pruning team helps homeowners avoid injuries. By replacing you on the tree crown and ensuring you aren't handling sharp tools, Grass Valley tree cutting professionals help you avoid spending time in the hospital. 
4. You Save Money 
When pruning their trees for the first time, most homeowners often have to visit the closest hardware store to get tree pruning gear. If your goal is to prune large trees, the tools necessary could set you back several thousand dollars. 
If tree pruning goes wrong and you end up with injuries or property damage, the treatment costs or property repair costs could easily take a lot of money from your bank account. 
The good news, however, is that hiring a Grass Valley tree pruning team helps you keep your money in the bank account. Professional tree service providers help you avoid spending money on tree maintenance tools, hospital bills, and property repair costs.
In Grass Valley, some homeowners have small trees a safe distance away from important utilities. Using DIY tree pruning on these trees is allowed. Since the trees are small, the risk of injuries is low. Also, since the trees are away from vital utilities, the risk of property damage is non-existent. 
To avoid damaging your tree during DIY tree pruning, you should take advantage of the tips outlined below: 
Only remove limbs with a diameter below 5 cm. You should only remove branches with a diameter of 10+ cm only when they are a threat to safety or suffering from health problems. 

Remove branches creating a V-shaped angle with the main trunk. Arborists recommend branches forming a U-shaped angle be left on the tree. 

Ensure your cutting tool is sharp. This should help you avoid extreme tree injury. 

Younger branches are easier to manage and have a lower risk of scarring. For this reason, remove younger branches and let older branches stay on the tree.

When moving from one tree to the other, be sure to sanitize your tools. This should help you avoid spreading diseases from one tree to the other. 

Consult a qualified arborist before pruning a complicated tree.
2

Preventative Tree Pruning
When a tree starts threatening your safety and the safety of the utilities nearby, preventative tree pruning can reduce the risk of injuries and property damage. Preventative tree pruning eliminates: 
Branches showing signs of falling. 

Dying or dead branches. 

Decaying branches 

Broken branches 

Low lying branches that are creating visibility problems on roads and paths