We're Your Best Choice for Tree Services
Backed by Over 25 Years of Experience
Certified & Insured to Get the Job Done
The Right Tools Used for the Utmost Results
Free & Detailed Quotes Provided
100% Guaranteed Satisfaction
FOR 24/7 EMERGENCY SERVICE. CALL US IMMEDIATELY.
What Our Customers Say About Us
Real Reviews From Real Customers

50+ Reviews

4/02/2022
Reliable, fast and on time
George Salinas Tree Service crew made my family happy. The service was prompt and the job was completed faster than I imagined.

3/19/2022
Great Service
Excellent and professional people. They were a pleasure to have around. The crew was always keeping me updated as to their progress.

3/01/2022
Very Professional
They had the tree removed the same day the tree fell. They did such a good job, we hired them to remove other dead trees.
Certified Grass Valley Tree Service Experts
Serving Grass Valley County with Over 25 Years of Combined Experience
George Salinas Tree Service is a family-owned tree service with over 25-years of experience caring for the natural landscape of communities in Nevada City and North California County. Our goal is to provide exceptional tree services to all residential and commercial clients looking to maintain or improve the natural surroundings of their homes and businesses.
How Can We Enhance Your Property
George Salinas Tree Service in Grass Valley
. Call Us Today For All Your Tree Service Needs.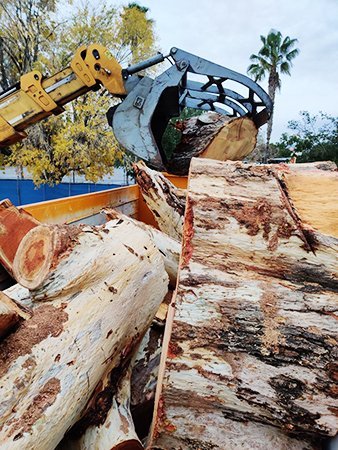 Your Certified Grass Valley Tree Experts!
Dedicated to Providing Our Customers with Exceptional Services
Certified Arborists
A Certified Arborist in Grass Valley is a dedicated professional that has many years of experience and formal training. We guarantee that all of our projects are managed by a Certified Arborist Grass Valley for your protection and peace of mind.
Safest Tree Removal Grass Valley Methods
We always use the SAFEST tree removal Grass Valley methods for your property's safety, to ensure efficiency, and to promote safety! We strive to save every tree we can, but sometimes tree removal is necessary.
Expert Tree Service Business
We are a local family owned and operated tree service and tree care company in Grass Valley, CA. We give you the promise of our hard work, dedication, and decades of expert experience.
Happiness Guaranteed
We provide professional and affordable tree care company for our clients. We'd love the opportunity to work with you and show why our exceptional service sets us apart from the rest.
Tree Care Grass Valley Tree Service
Tree emergencies can leave any homeowner confused. To begin with, tree emergencies appear when they are least expected – this could be at 9 am, in the middle of the night, or even at 4 am. What's more, tree emergencies are time-sensitive – if they aren't taken care of immediately, they can leave homeowners with extreme property damages. 
To eliminate the confusion and worry associated with tree emergencies, Grass Valley Tree Service has created an emergency response team that operates on a 24/7 basis. Working hard to ensure every property owner in Grass Valley is safe, the team running our Grass Valley Emergency Tree Removal Service responds to emergency calls at all hours of the night and day.
Why You Should Work With Professional Tree Service in Grass Valley Providers
Affordable 24/7 Emergency Tree Removal Service in Grass Valley
When homeowners in Grass Valley realize we offer emergency tree removal services 24 hours a day, seven days a week, they often assume our services are expensive. Over the years, we have maintained affordable emergency tree removal services for several reasons, including; 
Tree emergencies are unexpected.

 This means that homeowners rarely have money set aside to take care of unexpected tree problems. To help homeowners take care of the tree emergencies without breaking their bank accounts or pulling all their resources from other ongoing projects, we prefer to keep the cost of emergency tree service in the affordable range. 

To eliminate the risk associated with DIY services.

 In Grass Valley, homeowners often opt to handle tree maintenance procedures on their own when they realize the cost of professional tree services is too high. DIY tree services feature numerous risks – including, the risk of property damage and injuries. Since trees needing emergency removal are already compromised, leaving homeowners to handle emergency tree removals only creates more opportunities for property damage and injuries. By keeping the cost of emergency tree services in the affordable range, we minimize DIY emergency tree removals. 
Our emergency tree service line remains open day and night. What's more, our customer service team is always near the phone waiting for your call. 
Whether you call in the middle of the night or early in the morning, we will receive your call on the first ring. After receiving the directions to the emergency site, we will gather our team immediately and start heading to your home. 
We will be on the emergency site, working to bring the tree down in less than 60 minutes. Using our advanced tools and a combination of years of training and decades of experience, we will bring the tree down without causing further harm to your home or neighboring utilities.
1

Benefits of Letting Professionals Handle Emergency Tree Removals
1. Safety for Your Home 
Trees needing emergency tree removal are usually in risky situations. These trees are usually:
Relying on neighboring trees for stability. 

Leaning dangerously over powerlines and other utilities. 

Lying on the house roof. 

Leaning over busy roads. 
With trees in the situations mentioned above, even the slightest mistake could leave you with expensive repair costs. 
Working with professional tree service providers saves homeowners from property damage. Using advanced tree maintenance tools like cranes and bucket trucks, professionals handle emergency tree removals safely. 
2. Avoid Injuries
With most of the trees needing emergency tree removal featuring stability issues, attempting to handle the removal without the right safety tools can put you in a position where you end up suffering injuries. Hiring professionals, however, eliminates the risk of injury, helping you avoid spending money on hospital bills. 
3. You Can Save Your Tree 
While your tree may seem like it is posing a significant risk and needs immediate removal, there is always the possibility it can be saved. Working with a team of professionals gives you access to methods that can help you save your tree. 
For example, our team can use cabling to support your tree and encourage it to regain its stability.  This simple yet effective method can help you avoid losing a favorite tree. 
4. Professionals Help with Cleanup
Emergency tree removals can be messy. By the time the entire tree is brought down successfully, every part of your landscape could be covered with branches, leaves, sawdust, and much more. 
One of the benefits of working with a team of professionals is that you avoid the often-tedious cleanup process. The professionals at Grass Valley Tree Service will collect all the waste generated by the emergency tree removal procedure, load it in our trucks and take it to the dumpsite. We will always leave your landscape looking better than we had found it.
2

Signs That Your Tree May Be Hazardous
Some of the signs that show you may need to get rid of a tree before it turns into an immediate risk include: 
The tree is showing signs of internal decay.

The tree is leaning dangerously. 

Your tree requires support from neighboring trees. 

The tree has suffered a recent traumatic event – this could be a lightning strike that burned through its wood structure or a storm that left it broken. 

Heavy machinery damaged the tree's root structure. 

The tree's bark is peeling on its own.